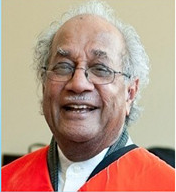 Title of lecture: Alibaba—A Global Giant: How and Why?
Speaker: Dr. V. Setty Pendakur, Honorary Professor, CAS Senior Advisor to the State Council of China
Time: 4:00-5:30 p.m., Mar. 11
Venue: H307, Building 7, Youth Apartment, Zhongguancun campus
About the speaker:
Alibaba.com has become synonymous with "success", "growth", "good products", "good service", "global giant" and much more in less than 15years. It is hard to imagine that the founder of this group, Ma Yun was an English teacher, earning little but dreaming big, just 20 years ago. How did they achieve this growth and status? How did they and do they compete against global giants such as Yahoo and Amazon.
This seminar will focus on various aspects of Alibaba and try to understand the reasons for its success and how they overcame problems at various times in their history. What used to be only 10 years ago "a Crocodile in the Yangtze" is now "a Shark in the Ocean".